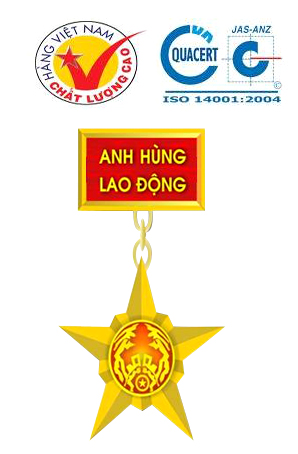 • In 1960: Establishment of "Sanitation Company".
• In 1991: "Hanoi urban environment Company" was established on the basis of mergence of "Sanitation Company" and "Mechanical & Traffic Enterprise" in pursuant to Decision No. 2183/QD – TCCQ dated on 29th October, 1991 by Hanoi People Committee.
• The Urban Environment One Member State-Owned Limited Company is intended to be changed to Vietnam Urban Environment and Industry Limited Company by 2010. Name in abbreviation: VIETNAM URBAN ENVIRONMENT COMPANY. Trade name in English:  VIET NAM URENCO CORPORATION. The Company's operation is under the form of Mother Company and subsidiary company.
Fields of operation
• Collection, transportation and treatment of domestic, commercial, hospital, industrial and construction wastes…
• Cleaning service for houses, public works and ecology environment improvement;
• Waste origination products trade and production: waste recycle and reuse
• Improving, manufacturing mechanical products, specialized equipments and mechanical transport vehicles.
• Consultation and providing services for setting up environmental impacts assessment and monitoring projects;
• Consultation, design and construction of civil and industrial works;
• Professional training, technology transfer in urban environment field.;
• Materials and equipments import, export;
• Doing business in real estate business, office for lease;
• Labor export.